Resting in Chascomús at the lake's shore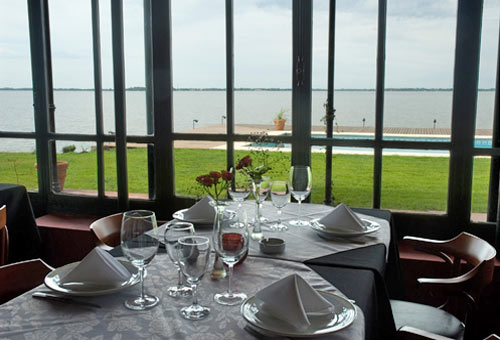 With DAR Discount Argentina you can visit the Laguna de Chascomús (Chascomús Lake) and spend a free night in one of the most beautiful hotel (country house) around.

Chascomús has history, fresh air, sports, night life and much more. Next to Rout #2, just at 120km from Buenos Aires, you can find this shinny spot, full of life and green lands. This special place has little low houses, narrow streets and a mix of emotions. You can do water sports or calmly fish watching a sunset at the Chascomús Lake. This beautiful lake you will ever see.
At night you can go to have a drink at a pub or go dancing. As we said before, Chascomús has it all and is waiting for you.
With DAR Discount Argentina card you can spend the night and have a delicious breakfast for free at the country house Hotel "La Estancia Alameda". It is one of the most beauty and peaceful places you can be.
DAR Discount Argentina provides you discounts and gifts to enjoy Argentina.